So, it's that time of year, when I do not have a ton of custom work and I try to build up stock breeds for the holidays. I noticed that I have very few hound dogs left, so it is time to get to work on them.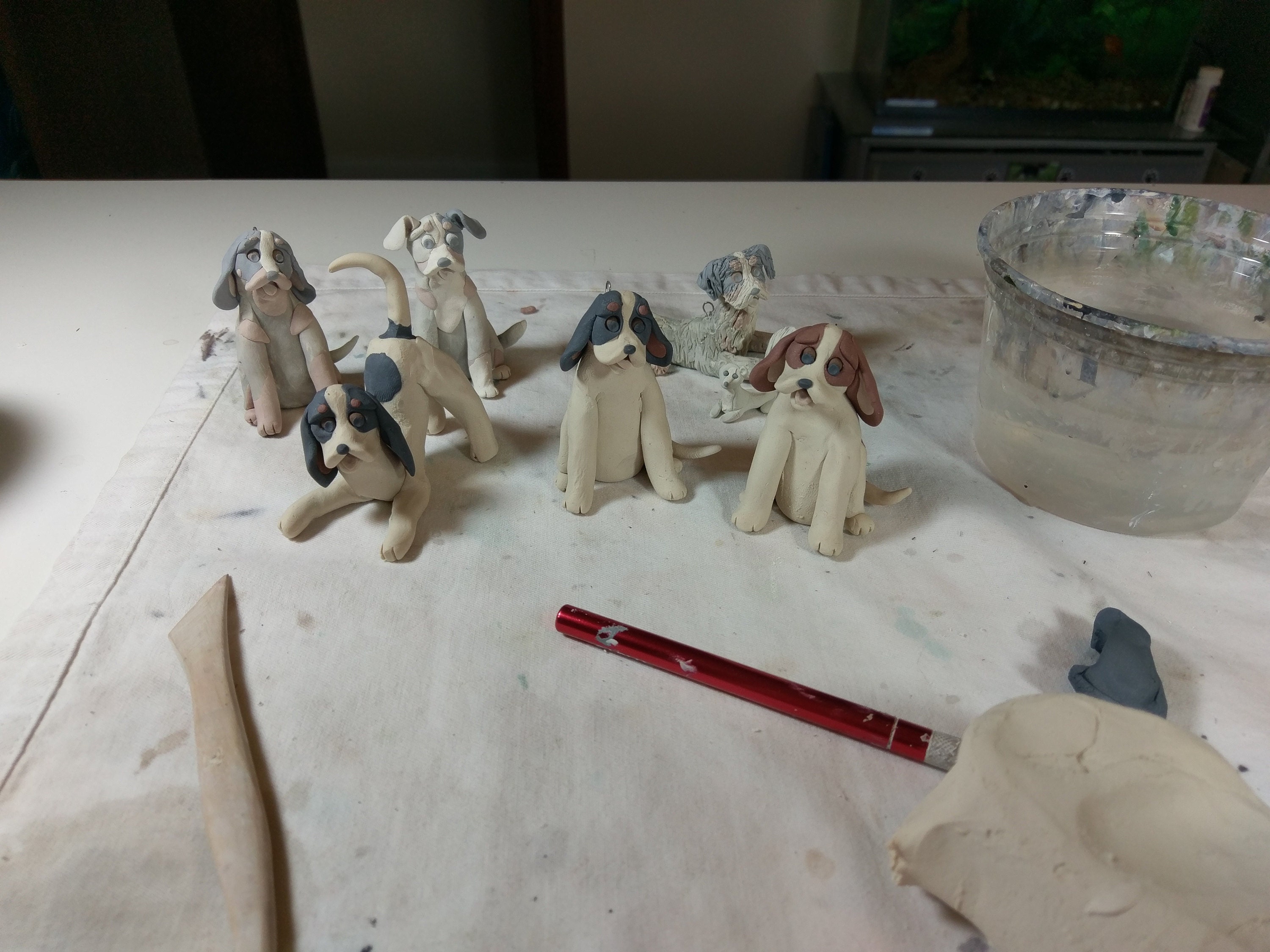 I really have limited experiences with this group, never having owned a hound before. I have noticed more and more, with a couple of good friends having  a Whippet and a Beagle. Now my daughter is thinking about a Dachshund, so I have been thinking about and studing the breeds in this group even more than usual.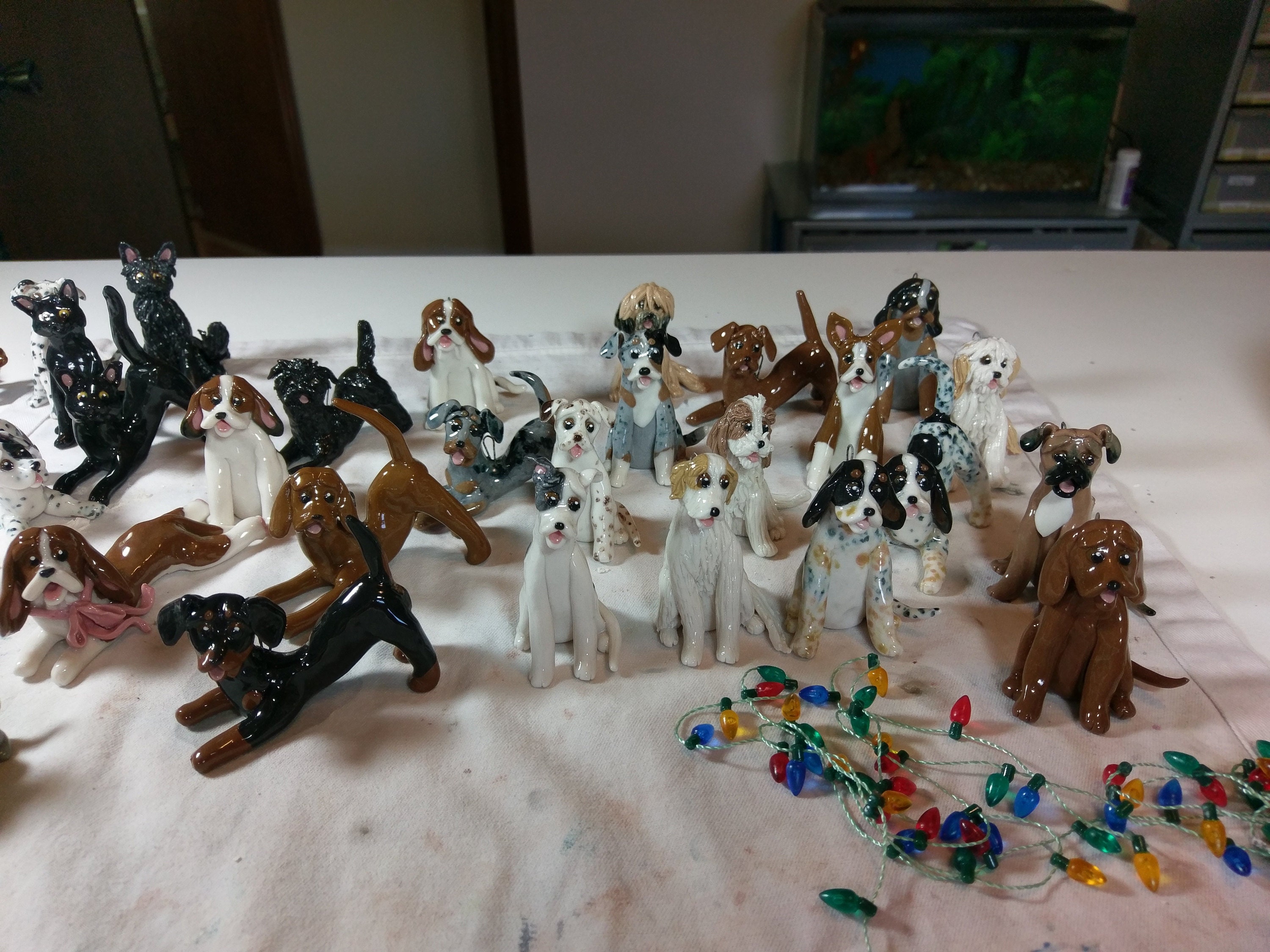 No, not all of these are hounds, there are a few kitties and customs in there, but the Hounds are coming soon, and whenever I work on a group, I feel like there should be an announcer sayings, "May we have the Hound Group  Please..."
Too much watching of dog shows on TV....